Home | Stallions | Mares | Foals | Sold | Sales | Special Features | Links
Rivermeade
Scenes from Around the Farm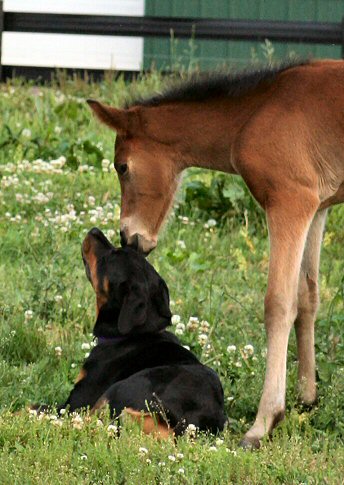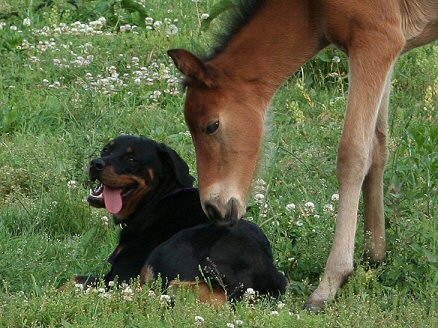 2007 bay colt, Gambler's Cassanova and year old "Lexie" (German Rottweiler) enjoy quality time on May 12th, 2007.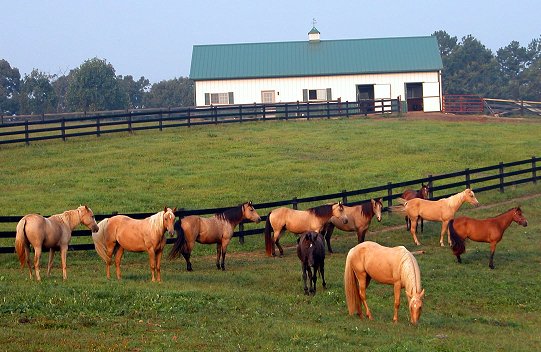 October 2005 - The fencing has been installed and is wonderful. We did decide that a strand of electric on the inside of the Flex-fence is a necessity, as the horses were having a wonderful time leaning on the fence and grazing through it. Since the electric has been installed, it is fabulous. From a distance, you can't tell it isn't traditional board fence!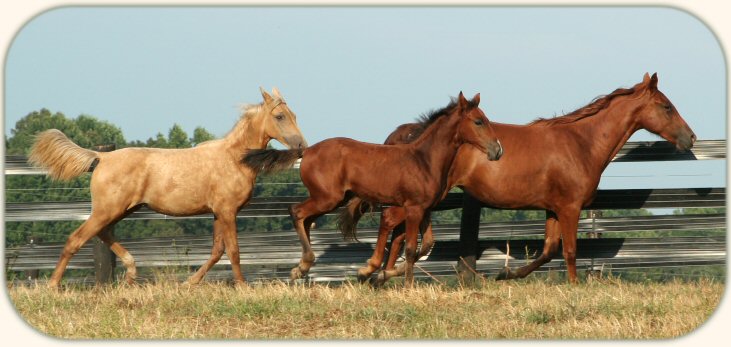 Our resident babysitter, Ebony's Mark of Royalty, making sure 2006 fillies "Faith" (Gambling on Faith WF) and "Bonnie" (Gambler's English Lady WF) get their exercise!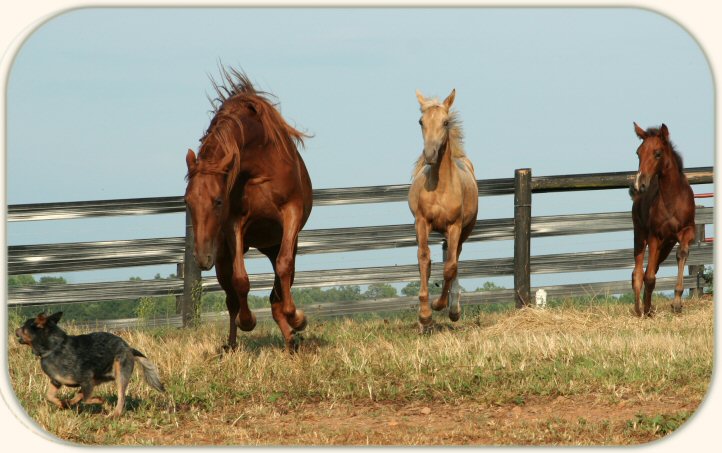 Ebony's Mark of Royalty, defender of innocent fillies, slayer of bad dogs. Ok, so she doesn't slay him, but it looks like she put a healthy fear into our Australian Cattle Dog, Buddy. Maybe he'll stop nipping heels and hanging from tails...but probably not.


Westwood Farms
Locust Dale, Virginia 22948
stephanie@westwoodfarms.net