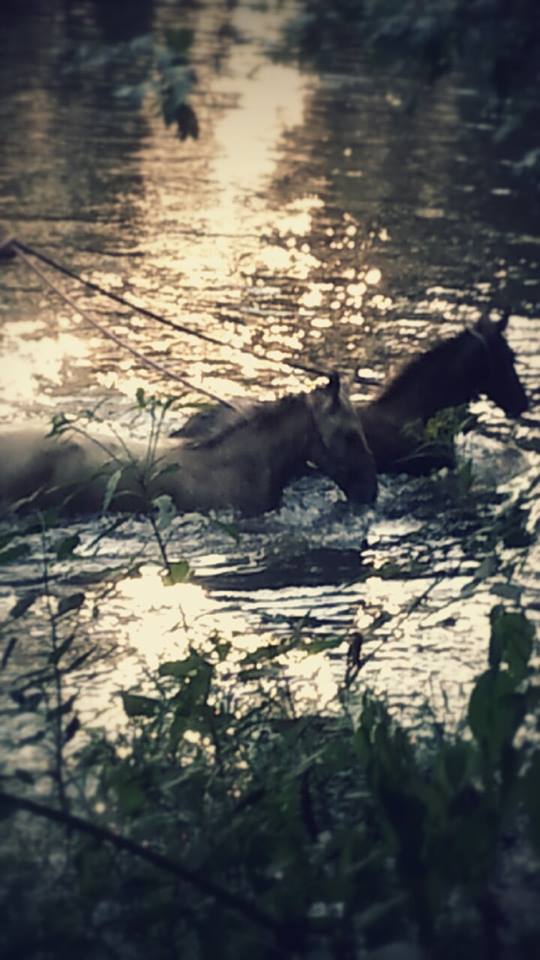 We introduced the babies to ponying from the Ranger, steep banks and the river. Merida loved the water and even went swimming. Little Gambler went because he goes where she goes. I don't know which was more fun - watching them swim or watching them walk and shake beside us. (August 26,2015)
We spend countless hours with the foals. The more they are handled and exposed to before they go under saddle, the easier it seems to be to teach them. They are more trusting and accepting as adult horses because of this process.

All time spent is not equal though. We never spoil them or allow bad behavior, even as tiny foals - as that can cause them to develop habits that make them dangerous to their handlers later.

By the time our foals are grown they have been ponied from other horses, ATVs, and all manner of vehicles. We expose them to water, even swimming in the river. We learn to stand tied, bathe, load on trailers, climb gravel piles and more.

See our videos below for some of our "preschool adventures."