Jack is the most handsome horse around. Like his ancestor, Midnight Sun, he was an ugly duckling that turned gorgeous swan. When Jack was born everything about his was so...big. Including his head. I joked to Pam that she must have bred Dancer to a donkey. She just smiled and said "You wait. He'll grow into it." That he did. He'd look awfully strange at a towering 16.2 hands if he had a little head with his HUGE bone and substance.
16.2h in itself is impressive, but when you couple it with Jack's HUGE bone it is breathtaking. Not only does he have the big, raw bones of the foundation walking horses (likely from the loads of Midnight Sun in his pedigree), but he's got his dam's heavy muscling as well. "Built like a tank" has nothing on those two. Though he's young and still has plenty of filling out to do, he's an incredibly STRONG horse already.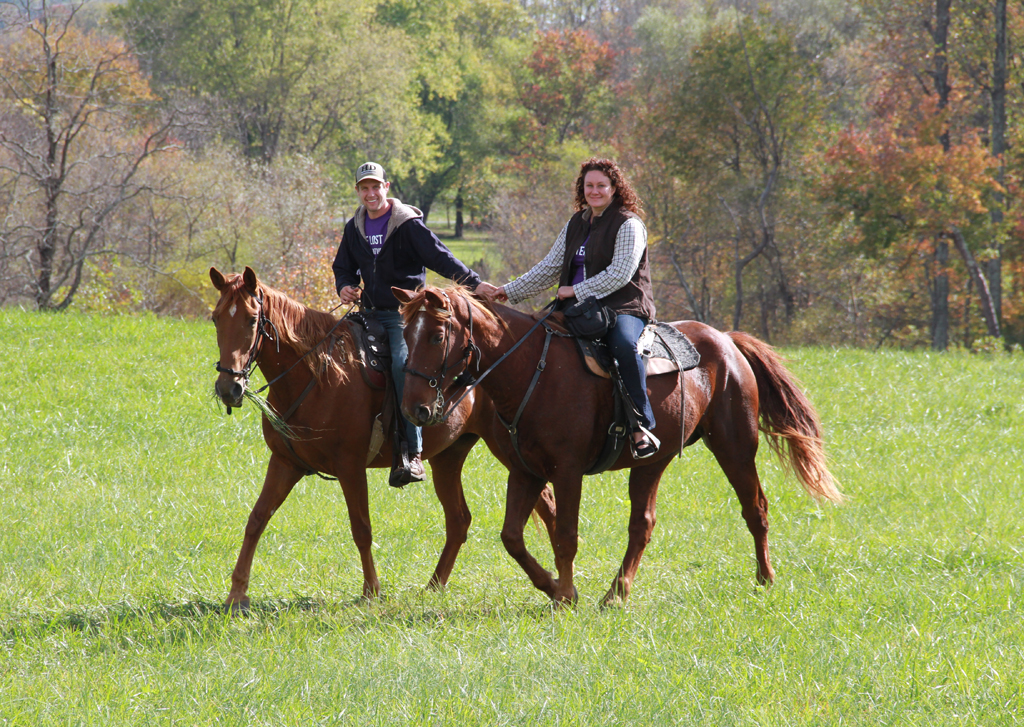 It gets better! Jack's gait is the true head-nodding-ear-flapping running walk of his ancestors. He does what he was bred to do: WALK. Check out the video clip of him at 6 weeks walking with his dam. He just...walks. Sounds simple because it IS. His head shake doesn't require training or tweaking. It's just him. Because he's such a powerful horse, you can feel his headshake come all the way from the planting of his back feet, through his spine and into his head. He is consistent, smooth and has natural rythm.
At the risk of sounding like an informercial: But, wait, there's more! Jack's mind is a thing of beauty. He LOVES to work and the word "no" is not in his vocabulary. He gives you his best every single time. When you show him something new he says "yes ma'am" (or sir) and adds it to his knowledgebase. He wants nothing more than to make you happy. That makes him one of the easiest horses in the world to teach.
Though he looks like a magnificent beast, his personality is humble and gentle. He is always quiet and well mannered. Physically, he could be at the top of any herd structure, but Jack is not an alpha horse. He's content to be kind to everyone, especially babies. In fact, Jack adopts the foals as his wards and shields them from the alphas. He is the best role model you could ever ask for.
Jack has always had the best of everything: feed, farrier, veterinary care and training. Pam and Jarred started teaching him young: ponying him with his dam, trailering him to different locations and even teaching him to lie down. I watched Jarred ask Jack to lie down, then Jarred climbed on him and asked Jack to get up. They came across the arena at a perfect running walk. No saddle, no bridle, just Jack. My jaw didn't just drop...it nearly fell off.
Jack has extensive trail experience, has been field trialed and shown. He is suitable for just about any level of rider.
Jack is for availble to a home with references. Contact Stephanie for more information at 540-825-1300.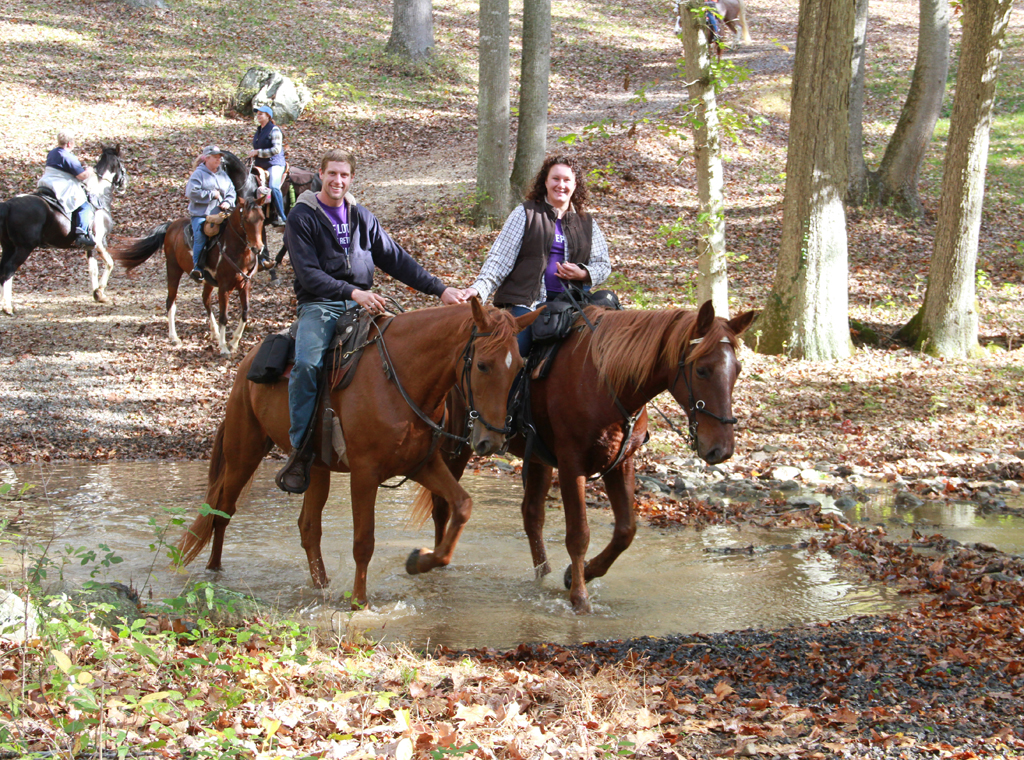 ALL JACKED UP REVEALED

TWHBEA #pending
DOB: 5-27-2012

COLOR:chestnut
MARKINGS: star
GENOTYPE:

ee



HEIGHT:

16.2H currently

THE REVELATION
TWHBEA #923179
COLOR: BLACK
MARKINGS: STAR, SNIP
HEIGHT: 16H

PRIDE'S GENIUS
TWHBEA #780930 COLOR: CHESTNUT


PRIDE OF MIDNIGHT H.F.


TWHBEA #661459
COLOR: BLACK


MIDNIGHT SUN


TWHBEA #410751
COLOR: BLACK


PRIDE OF STANLEY


TWHBEA #472897
COLOR: CHESTNUT SABINO
MARKINGS: BOTH HIND STOCKINGS, BALD, MIXED MANE AND TAIL.


DELIGHT'S JOANNA


TWHBEA #694341 COLOR: CHESTNUT
MARKINGS: NONE


SUN'S DELIGHT D.


TWHBEA #592116
COLOR: CHESTNUT

DUKE'S FLIGHT
TWHBEA #570728
COLOR: BLACK
MARKINGS: STAR
RAVISHING RUBY
TWHBEA #733596
COLOR: BLACK

SUN'S DELIGHT D.


TWHBEA #592116
COLOR: CHESTNUT
MARKINGS: STAR


MIDNIGHT SUN


TWHBEA #410751 COLOR: BLACK

WILSON

SNIP'S CHANCE


TWHBEA #492405
COLOR: CHESTNUT
MARKINGS: OFF HIND FETLOCK, STAR, SNIP, MIXED TAIL.

SUN'S DARK DIXIE
TWHBEA #661922
COLOR: BLACK

COPPERTOP'S MOON DANCER

TWHBEA #20007397

COLOR: CHESTNUT
MARKINGS: ON UPPER LIP, STAR.

HEIGHT: 15.2H


MR. COPPER TOP
twhbea #894945
color: CHESTNUT

PRIDES GENERATOR
TWHBEA #753925
COLOR: CHESTNUT


PRIDE OF MIDNIGHT H.F.


TWHBEA #661459
COLOR: BLACK


H. F. SPIRITS NELL


TWHBEA #661424
COLOR: CHESTNUT
MARKINGS: BLAZE

DELIGHT'S GOOD LADY


TWHBEA #754542
COLOR: CHESTNUT

SUN'S DELIGHT D.


TWHBEA #592116
COLOR: CHESTNUT


MAID'S BLACK LADY


TWHBEA #580893
COLOR: BLACK

COIN'S ANNIE




twhbea #894941 color: BLACK

BLACK DABLOON
TWHBEA #810409
COLOR: BLACK
PRIDE'S GOLD COIN
TWHBEA #742472
COLOR: CHESTNUT


BARRY'S SUNBEAM




TWHBEA #761824 COLOR: BLACK

PRIDE'S NOVA




TWHBEA #770371 COLOR: BLACK

PRIDE OF MIDNIGHT H.F.


TWHBEA #661459
COLOR: BLACK


SUN'S MERRY GIRL M.




TWHBEA #

655285
COLOR: BLACK

Westwood Farms - Locust Dale, Virginia 22948 - stephanie@westwoodfarms.net - 540-82-1300