Home | Stallions | Mares | Foals | Sold | Sales | Special Features | Links

We feel that our customers are our best advertisement. We represent our horses honestly, so there will be no surprises, except for good ones, once the horse arrives at his or her new home. Below you will find a few of the horses that we have sold. For more information and updates on Gambler's foals that we have sold, visit Gambler's Foal Gallery.

Congratulations to Charlotte Bennett and Family of France!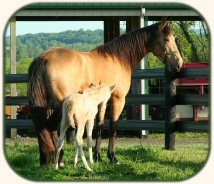 Winning Touch
2002 Buckskin Mare


Congratulations to Elisabeth Taliento Zappala!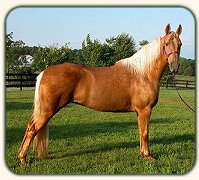 Eb's Sunbeam
1996 Palomino Mare
I am so lucky to have found such a wonderful horse in Beamer and can't thank you enough for all you did for her. All you taught her, the way you loved her and treated her has made her who she is and I blessed to receive such a gift. I am so grateful. All is good in my life.
I will keep in touch. Take care!
E

Congratulations to Nicole Sullivan of Attitude Acres in Chester, MD!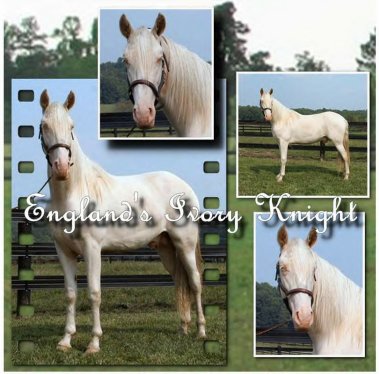 England's Ivory Knight
The Ivory Coast x I'm Liquid Gold
Cremello Gelding foaled September 24, 2004

Congratulations to Glen & Pam McKinney of Brandy Station, Virginia!

Good Morning Sunshine
2001 Palomino TWHBEA Mare
In foal to Golden Gambler for 2008



Gambler's Golden Sun WF
Golden Gambler x Good Morning Sunshine
2007 Palomino TWHBEA Colt

Congratulations to J&K Reproductions at Lone Oak Farm in Lexington, Kentucky!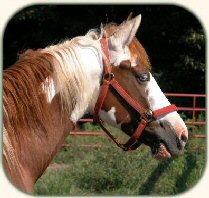 Spirit's Summerbreeze
1998 Chestnut Sabino Tobiano TWHBEA/SSHBEA/SMHA Mare
*Foaled a buckskin colt by Golden Gambler*

Congratulations Pat & Deborah Davis of Orange, Virginia!
See Boo's Story by Deb! or A Reference for Gambler by Deb!
Deb and Pat purchased "Boo" from us as a yearling. They have loved and nurtured him ever since. They are a true testament of the kind of bond that can be formed between human and equine. The bond that they have with him is amazing. Deb and Pat decided to purchase a "little brother" for Boo, they chose one of our 2006 foals! We are so thrilled that our handsome "Laddie" will have such a loving home. "Laddie" was imprinted at birth. He was gaiting around his dam as soon as he figured out how to work his legs. Judging by the look of those same legs, he is going to be a large horse. His sire and dam are both gorgeous, beautifully gaited, and tremendously athletic. This colt is following in their footsteps.

Congratulations to David and Lisa Evans of Chesterfield, Virginia!
We think "Blondie" found the PERFECT home with Lisa and David. This sweet natured, lovely filly will be their field trial and trail pleasure show horse in the future. When David and Lisa brought Blondie back for a visit in the summer of 2005, they added Man of Pride to their stable. I would say that David chose Man of Pride, but really Man of Pride chose David. Man of Pride will be shown when he is older. In July, 2006, Blondie foaled a bay colt by Golden Gambler: Gen's Gambling Gentleman.


Westwood Farms
Locust Dale, Virginia 22948
stephanie@westwoodfarms.net