About Gambler| Photo Album | Online Studbook | Foal Gallery | Video Clips | Stallion Service Contract
Return to Westwood Farms
Gamblers Flash of Gold FF
Golden Gambler x Saras Threat on Mack K FF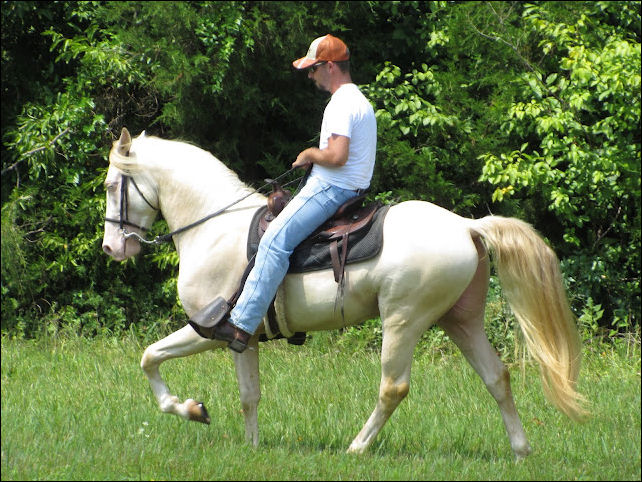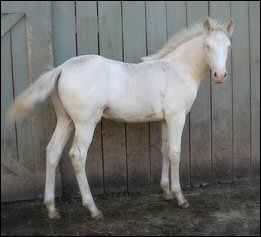 This colt is absolutely perfect. He has perfect conformation, a natural 4-beat gait, intelligence, curiosity and pizzazz to spare! He has his dam's beautiful Arab-looking head. This colt is the product of two EXCEPTIONAL horses and it SHOWS!
His dam is Foster's Follies' prized buckskin mare, Sara. Everyone who has seen that mare (myself included) had tried to buy her, but Barb won't sell. She stood 14.2h when she visited us, but her strides look like they belong to a 16h horse! She is loose (but not pacey), LONG strided and silky smooth. Her quiet confidence makes her a joy to handle and she has a brilliant mind. She is a knockout, too, with her Arab-looking head (broad forehead, tiny hooked ears, teacup muzzle) and her Morgan body (very sturdy and muscular but not at all coarse.)
The results are in from UC Davis! He is homozygous for the AGOUTI and CREAM. That mean that he will only produce palominos and buckskins when bred to black, bay, or chestnut mares! He also carries the sabino gene. He hasn't been tested for it, but his wide blaze & three white stockings were visible at birth.
Congratulations to Dr. Sandra Bullins of Virginia on her purchase of this excellent stallion prospect!
Updates From His Owner
From: "Sandy"
To: fostersfollies@frontiernet.net
Sent: Tuesday, May 18, 2010 11:29:58 AM
Subject: Invitation to view Sandy's Picasa Web Album - Gambler's Flash of Gold FF
Message from Sandy:
Dear Barb, Took some pictues of your boy this morning and thought you would like to see them. He has just started on the trail, 1/2 hour or so at a time in the last week. Doing great. He is a wonderful fellow, sweet, compliant and wonderfully gaited. Am very tickled with him. Thanks. Sandy
Gamblers Flash of Gold ff

TWHBEA #20803323

DOB: 07-06-2008
COLOR: PERLINO SABINO
SEX: STALLION
MARKINGS: BLAZE, LF and BH STOCKINGS

GENOTYPE:
[Ee AA CrCr]*

*DNA TESTED AND CONFIRMED BY THE UC DAVIS

GOLDEN GAMBLER
20112890 BUCKSKIN

Blue Gold




905820 CREMELLO

Jetstar's Sunrider
868692 CHOCOLATE PALOMINO
Delight's Jetstar
702623 BLACK
Merry Man's Charm
698609 Palomino Sabino
Big Star's Gold Lady
790692 Palomino
Eldorado's Big Star
662833 BLACK
Hero Merry Rose
694854 CHESTNUT
Cindy's Image - GH
823206 BAY
Solitude's Eb Master
685658 BLACK
Ebony Masterpiece
560586 BLACK
Go Boy's Lady Ann
550330
Threat's Cinderella
730274 BAY
Triple Threat
612233 Bay
Handshaker's Sue
655566 BLACK
Saras Threat on Mack K FF
20402547
BUCKSKIN SABINO
CHANCE'S CAJUN THREAT
20103822 CREMELLO
THRILLER'S MAVERICK
9810430 CREMELLO
FAVORITE'S THRILLER
844213 BLACK
EB'S DIMOND
925021 CREMELLO
SEXY SARA
978989 CREMELLO
HANK WILLIAMS
935107 CREMELLO
PRINCE DAWN
836508 YELLOW
AUTUMN'S CARBON ROSE
19902371 BLACK SABINO
DEB'S SUPER MARK
957005 CHESTNUT
MY MARK
864388 BLACK
GO BOY'S DEBBIE ANN
782144 CHESTNUT
SUMMERS BLACK ROSE
954130 BLACK
W.S.F. JOHNNY
830230 SORREL
LONGVIEW'S SUMMER
883245 BLACK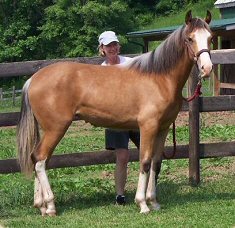 Saras Threat on Mack K FF
TWHBEA #20402547
BUCKSKIN SABINO