About Gambler| Photo Album | Online Studbook | Foal Gallery | Video Clips | Stallion Service Contract
Return to Westwood Farms
Gambler's Southern Rebel
Golden Gambler x Kate's Red Flame


"Wee Man" is a Westwood Farms signature horse. He was carefully handled, fed and conditioned from birth to produce the horse that he he now. We joke that he is the "paramedic pony" --- he is exceptionally sensitive to his riders' needs and takes the best care of them. If you are unsure, he is slow and easy. If you want to go-go-go, he will give you all he has.
Wee is not exactly "wee" --- he stands a SOLID 15.1h and has such a deep barrel you feel like you're riding a 16h horse. He's sort of a tank (the "wee" and "rebel" parts of his name are pure satire)...but not a cumbersome unwiedly one. He's VERY flexible and supple. He has a head shaking flatwalk and can move upwards through a running walk and rack. He can also canter.
He has been extensively handled, but never spoiled. Because of this, there is nothing that you can't ask of him. He will trust you and give whatever you ask of him his best shot. He views people as part of his family. I have bridled him in the middle of the free herd, ridden him out on the farm and when I took his bridle off --- rather than running away to find his herd like 90% of horses would do --- he walked back quietly by my side without my even touching him.
Good beginner horses are often dead mouthed and slab sided...which is great for beginners who flop and fumble about... but not so great for seasoned riders who enjoy a responsive horse. Wee is the most gentle, patient soul when it comes to beginners - ignoring their errors and tolerating their antics. However, he has managed to retain his sensitivity to hands and leg aids with more experienced riders. This is an incredibly rare thing.
He is worth his (substantial) weight in gold. He was the very first horse that we allowed Gavin to ride solo on a trail ride (which prompted a joyful "I feel so free!" from Gav.) He taught our lovely Barn Princess Lily how to ride and he is our default guest horse. When people come to ride sale horses and bring a friend to ride out, we can put them on Wee with the utmost confidence that they will be well taken care of.
While Wee's behavior under saddle is saintly, he is not a dull boy. He is bright, inquisitive, and loves to learn and interact. He would be an incredible trick horse and has a Houdini-like ability to untie knots. He is a complete love bug. Truth be told, he can be a bit of a stalker, but always in the most respectful way (no pushy bad manners at all!)
We don't have to sell Wee, rather we are looking for the right home for him. He will be someone's once in a lifetime horse.
He is up to date on his shots and coggins. He is registered TWHBEA and eligible for KMSHA.
He has three full siblings: Gambler's Golden Flame WF, Gambler's Gold Julep and Gambler's Trinity WF. Check out Flame's page for video and photos of him in the show ring!
For Sale! $8,500. Call Stephanie at 540-825-1300 for more information.
GAMBLER'S SOUTHERN REBEL

KMSHA #
TWHBEA #21002370

DOB: 3-12-2010
COLOR: CHESTNUT SABINO
SEX: GELDING
MARKINGS: BLAZE, WHITE MUZZLE, BOTH HIND SOCKS, LF SOCK, RF CORONET

GENOTYPE:
[ee A-]

HEIGHT: 15.1H

GOLDEN GAMBLER
20112890 BUCKSKIN

Blue Gold




905820 CREMELLO

Jetstar's Sunrider
868692 CHOCOLATE PALOMINO
Delight's Jetstar
702623 BLACK
Merry Man's Charm
698609 Palomino Sabino
Big Star's Gold Lady
790692 Palomino
Eldorado's Big Star
662833 BLACK
Hero Merry Rose
694854 CHESTNUT
Cindy's Image - GH
823206 BAY
Solitude's Eb Master
685658 BLACK
Ebony Masterpiece
560586 BLACK
Go Boy's Lady Ann
550330
Threat's Cinderella
730274 BAY
Triple Threat
612233 Bay
Handshaker's Sue
655566 BLACK

KATE's RED Flame


965377 CHESTNUT SABINO
SIR JOSEPH'S ROCKER
833066 GOLD CHAMPAGNE SABINO
SIR JOSEPH E.
762323 ROAN
MIKE'S THINGDOER E.
697459 BAY
ALLEN'S TARHEEL
696555 BAY ROAN
FLAME'S GOLD HONEY
782972 GOLD CHAMPAGNE SABINO
WILSON'S GOLD FLAME
691191 GOLD CHAMPAGNE SABINO
NAMRON'S LADY B.
694963 BAY
DIGGERS LITTLE KATE
882990 CHESTNUT
COINS GOLD DIGGER
816491 CHESTNUT
PRIDES GOLD COIN
742472 CHESTNUT
DELIGHT'S LINDA B.
720390 BLACK
SETTING SUN MISS MINK
795422 CHESTNUT
SETTING SUN'S BLAZE
621459
SOUVENIRS MISS MINK
621457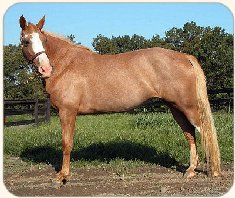 KATE's RED Flame
SMHA #070016
TWHBEA #965377
CHESTNUT SABINO